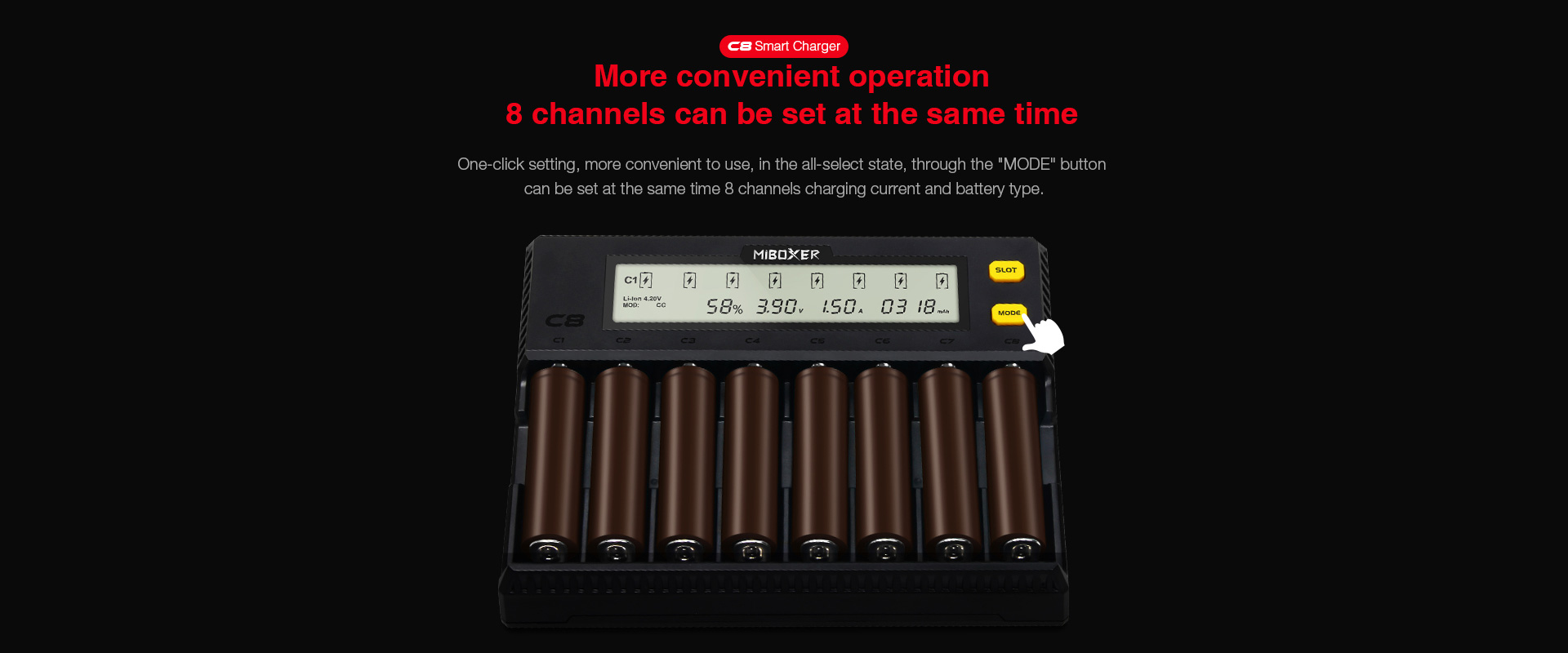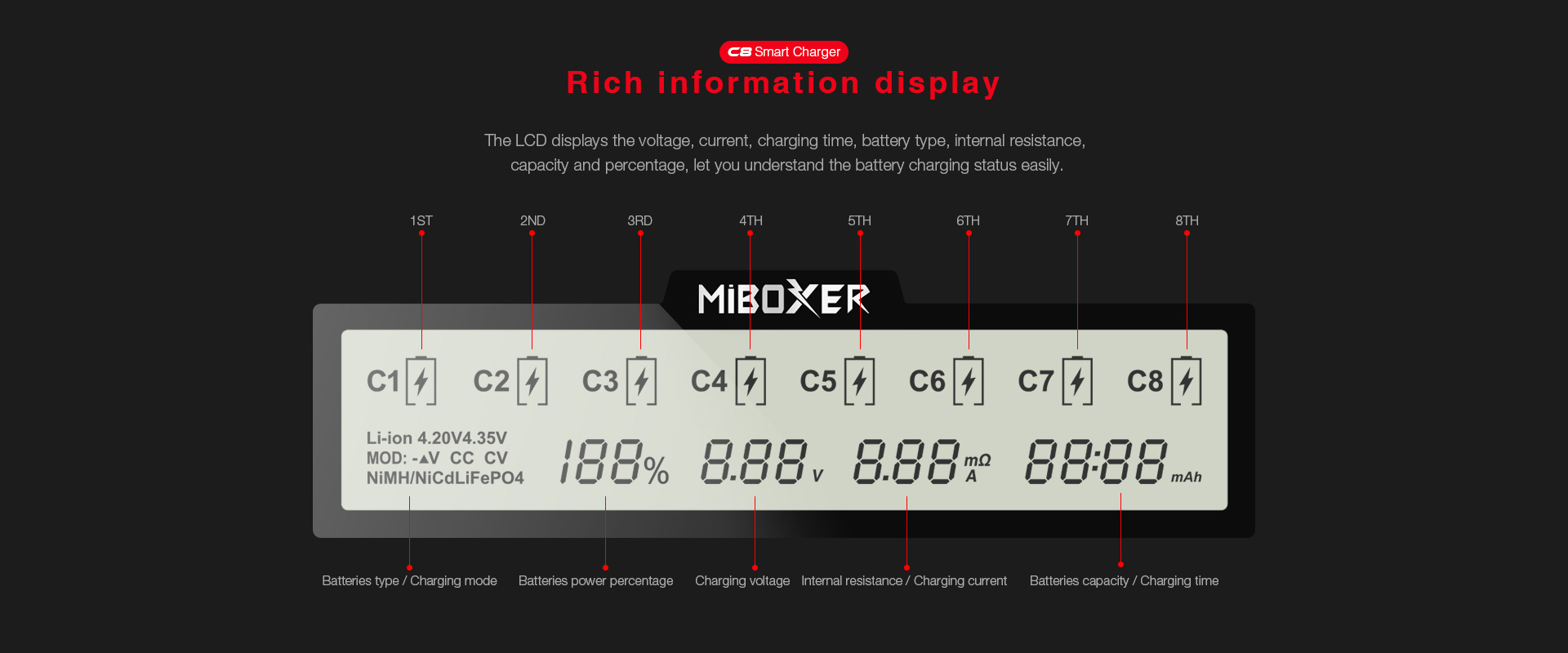 Brand: MiBoxer

UPC:735551811989
TITLE
MiBoxer Smart Universal Battery Charger,18650 Battery Charger 8 Bay LCD Display Li-ion LiFePO4 Ni-MH Ni-Cd AA 21700 20700 26650 18350 17670 RCR123 18700
BULLET POINTS
❤【Wide Compatible,Convenient Choice】MiBoxer universal battery charger almost compatible with all cylindrical rechargeable batteries on the market. Li-ion(4.2V/4.35V)/LiFePO4 (3.6V): 10340 / 10350 / 10440 / 10500 / 12340 / 12500 / 12650 / 13450 / 13500 / 13650 / 14350 / 14430 / 14500 / 14650 / 16500 / 16340(RCR123) / 16650 / 17350 / 17500 / 17650 / 17670 / 18350 / 18490 / 18500 /18650 / 18700 / 20700 / 21700 / 22500 / 22650 / 25500 / 26500/ 26650 /Ni-MH/Ni-Cd (1.48V): A / AA / AAA / AAAA / C


❤【8 Slots 18650 Battery Charger】MiBoxer smart battery charger 8 charging slots can charge different kinds of batteries at the same time, single channel charging up to 1.5A; Automatically / manually select the optimum charge current, Simultaneously set 8 channels of charge current and battery type.


❤【Excellent Safety】MiBoxer 18650 battery charger made of fireproof PC+ABS material, heat and wear resistant, low temperature and shock resistant as well. This charger is safe and environmentally friendly.Flame-retardant.Eco –friendly.


❤【Measure & LCD Function】MiBoxer rechargeable battery charger with a large digital LCD display,shows voltage,current,charging time,mode,battery type,internal resistance and battery capacity data,easily to understand the charging datum. The charger detects the battery capacity and internal resistance, charging time and the battery percentage, in order to let you fully understand the battery functions and charging procedures conveniently.


❤【100% Quality Guarantee】We are supply 3 years guarantee; MiBoxer battery charger has passed FCC,CE and ROHS certification.